For a lot of people their first experience of playing a ukulele is with the inexpensive coloured Mahalo U30 Soprano, for very little outlay you can pick up one of these ukes and have fun with it straight away. I thought it would be interesting to put up a sound and intonation post for my first uke that would act as a 'control' for any other comparisons.
As with the
Clearwater Roundback Concert
I've used all the same programs and recorded in the same way. This is not a review of the Mahalo U30 Soprano Ukulele.
Intonation pictures were done using AP Tuner, recording done in Audacity.
NOTE : I've replaced the strings of the Mahalo with Aquila Nylgut Sopranos (most people recommend that the concert strings are used for extra zing). I've done no alterations to improve intonation etc.
Sound Sample
Sample
Intonation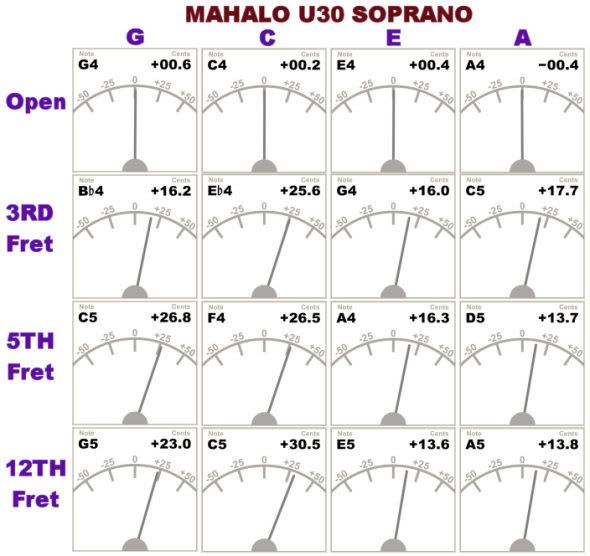 The Mahalo in all its glory